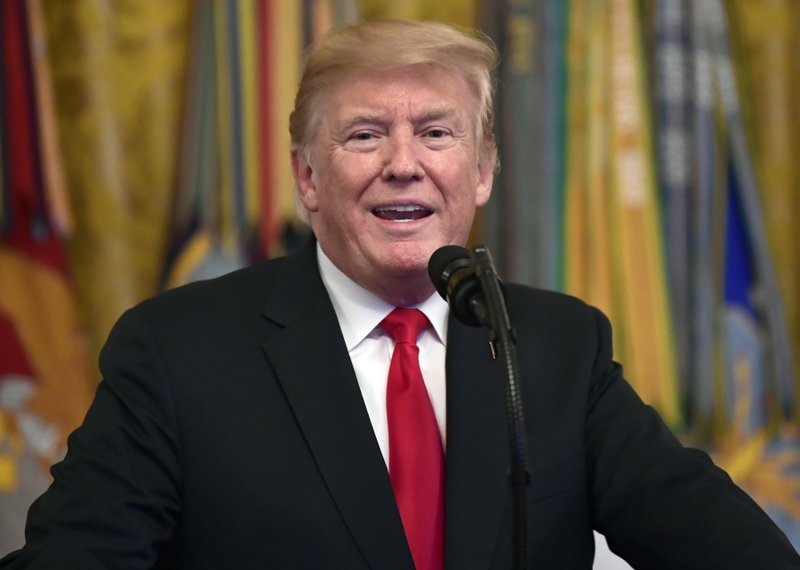 WASHINGTON (AP) — The prognosis for President Donald Trump and his party was grim. In a post-Labor Day briefing at the White House, a top Republican pollster told senior staff that the determining factor in the election wouldn't be the improving economy or the steady increase in job creation. It would be how voters feel about Trump. And the majority of the electorate, including a sizable percentage of Republican-leaning voters, doesn't feel good about the president, according to a presentation from pollster Neil Newhouse that spanned dozens of pages. Newhouse's briefing came amid a darkening mood among Republican officials as the November election nears. Party leaders were already worried that a surge in enthusiasm among Democrats and disdain for Trump by moderate Republicans would put the House out of reach. But some Republicans now fear their Senate majority is also in peril — a scenario that was unthinkable a few months ago given the favorable Senate map for the GOP. "For Republican candidates to win in swing states, they need all of the voters who support President Trump, plus a chunk of those who do not," said Whit Ayres, a GOP pollster. "That is threading a very narrow strategic needle." Operatives in both parties say Republicans still have the edge in the fight for control of the Senate. But GOP officials are increasingly worried that nominees in conservative-leaning states like Missouri and Indiana are underperforming, while races in Tennessee and Texas that should be slam-dunks for Republicans are close. Senate Majority Leader Mitch McConnell raised an alarm last week, warning that each of the competitive Senate races would be "like a knife fight in an alley." Some of the public fretting among Republicans appears to be strategic, as party officials try to motivate both voters and donors. Many moderate Republican voters "don't believe there is anything at stake in this election," according to the documents Newhouse presented to White House officials. He attributed that belief in part to a disregard for public polling, given that most surveys showed Democrat Hillary Clinton defeating Trump in the 2016 presidential election.
At the White House, anxiety over the midterms has been on the rise for months as polls increasingly show a challenging environment for the GOP and heightened Democratic enthusiasm. The sheer number of competitive races in both the House and Senate is stretching cash reserves and forcing tough calculations about where to deploy resources and surrogates. And there are growing fears that the coalition of voters that delivered Trump to the White House will not come out for midterms.
Even if those voters do show up in large numbers, Republicans could still come up short. The polling presented to White House officials, which was commissioned by the Republican National Committee, showed that Trump's loyal supporters make up about one-quarter of the electorate. Another quarter is comprised of Republicans who like Trump's policies but not the president himself and do not appear motivated to back GOP candidates. And roughly half of expected midterm voters are Democrats who are energized by their opposition to the president.
White House aides say Trump is getting regular briefings on the political landscape and is aware of the increasingly grim polling, even though he's predicted a "red wave" for Republicans on Twitter and at campaign rallies. Aides say Trump's sober briefings from GOP officials are sometimes offset by the frequent conversations he has with a cadre of outside advisers who paint a sunnier picture of the electoral landscape and remind the president of his upset victory in 2016. Nick Note: You get lucky once you rarely get lucky a second time. Donald… your screwed. the democrats are coming with pitch forks and torches to get you. the white house is under sage.