Trip has coincided with announcement on North Korea meeting

Tillerson fell ill while in Kenya, canceled some events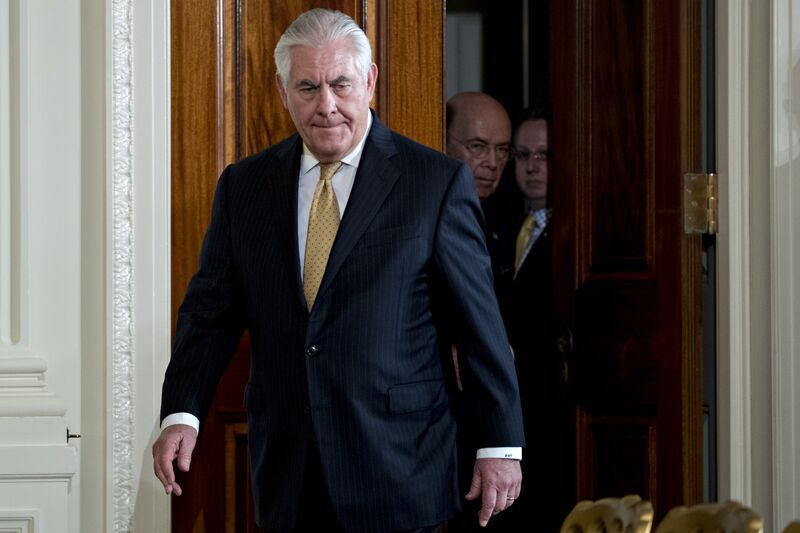 U.S. Secretary of State Rex Tillerson cut short his trip to Africa by about a day to deal with pressing matters in the U.S. Tillerson is ending his trip early to deal with work that needs to be attended to in Washington, D.C., Undersecretary of State for Public Diplomacy and Public Affairs Steve Goldstein told reporters Monday in the Kenyan capital, Nairobi. He'll travel to Chad and Nigeria today, as scheduled, but scrapped plans to spend the night in Nigeria, Goldstein said. The five-nation trip to Africa has coincided with two major foreign-policy events: President Donald Trump's decision to impose tariffs on steel and aluminum imports, and the dramatic announcement on Thursday that the president would meet with North Korean leader Kim Jong Un in May. Tillerson, 65, fell ill while in Kenya and had to cancel planned events in Nairobi on Saturday. The secretary had gone two days without sleep while working on North Korea and other issues, Goldstein said March 10. Nick Bit:  Its good idea to get the kindergarten teacher back in the classroom in hte White House before they get white paste all over themselves!