Tit-for-tat expulsions come as Moscow reiterates demand for evidence it was involved in poisoning of former double agent living in US
Russia on Saturday announced it is expelling 23 British diplomats and threatened further measures in retaliation in a growing diplomatic dispute over a nerve agent attack on a former spy in Britain.The Russian Foreign Ministry also said in a statement that it is ordering the closure of the British Council, a government organisation for cultural and scientific cooperation, and ending an agreement to reopen the British consulate in St Petersburg. It ordered the diplomats to leave within a week.  The announcement followed on the heels of Britain's order this week for 23 Russian diplomats to leave Britain because it said Russia was not cooperating in the case of Sergei Skripal and his daughter, both found March 4 poisoned by a nerve agent officials claim was developed in Russia. The Skripals remain in critical condition. Britain's foreign secretary Boris Johnson accused Russian President Vladimir Putin of personally ordering the poisoning of the Skripals, without offering any evidence. Putin's spokesman denounced the claim.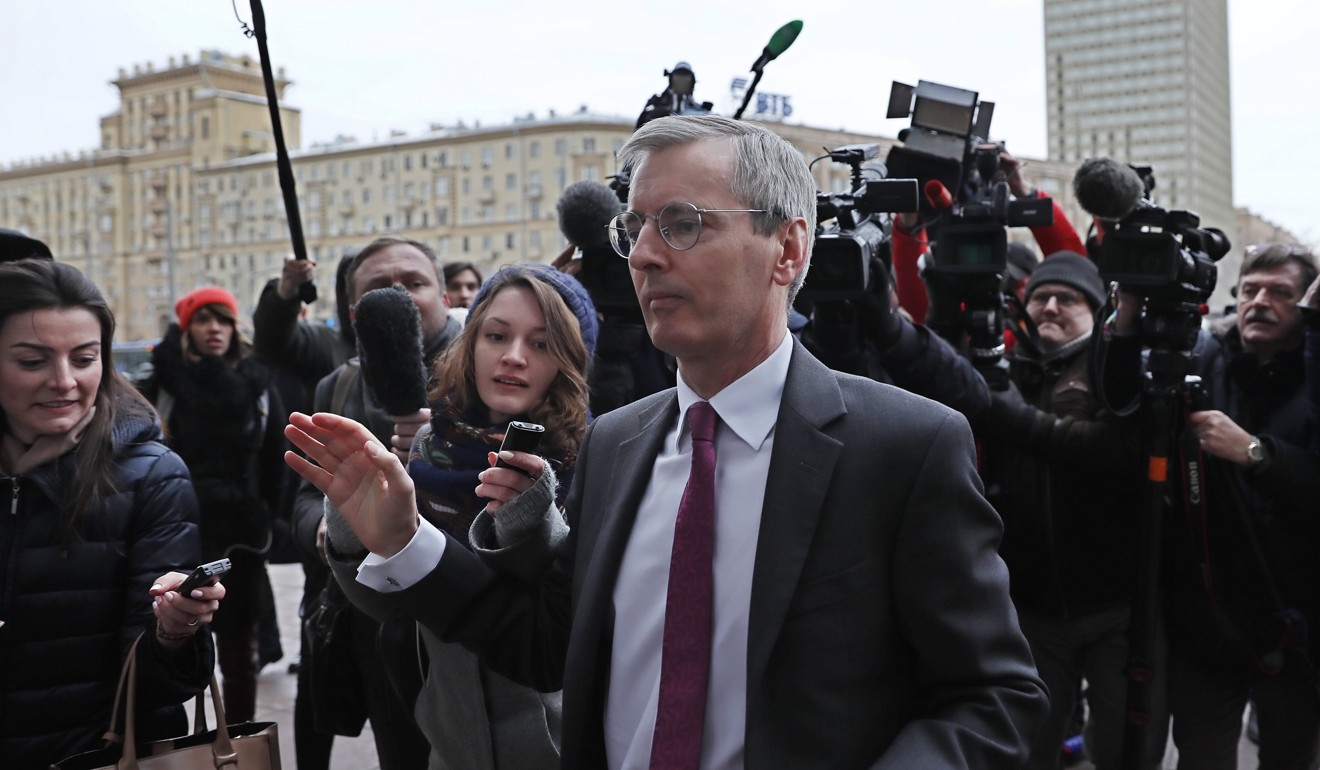 The Russian statement said the government could take further measures if Britain takes any more "unfriendly" moves toward Russia. British Ambassador Laurie Bristow was called to the Foreign Ministry on Saturday morning to be informed of the moves. "This crisis has arisen as a result of an appalling attack in the United Kingdom, the attempted murder of two people, using a chemical weapon developed in Russia and not declared by Russia at the Organisation for the Prohibition of Chemical Weapons, as Russia was and is obliged to do under the Chemical Weapons Convention," Bristow insisted after being informed of the expulsions.